The Snackson team is very excited to announce the launch of two new training programs that the Hospital Sant Joan de Déu will be using via Snackson to train their nursing personnel.
Oxygen and Inhalation Therapy (Starting April 25)
Pain Free Hospital and the Pediatric Comfort Model (Starting April 23)
You can sign-up by clicking on the links above.
The Hopsital Sant Joan de Déu is a pioneer center in all senses of the word. In the educational environment they had already tested the waters of microlearning with their program 5 minutos, a virtual training program led by nurses and created for the continual training of the hopsital's medical professionals.
Through this online service they share knowledge and expertise via short interactive sessions that they conduct every week over a webcasting platform. The nurses select the contents of each session according to the most relevant topics that they come across, the new advances that should be implemented into daily practice and various aspects of strategic interest.
In a recent collaboration between Hopsital Sant Joan de Déu and Snackson's educational team, we took advantage of this material, using it as the basis of general information and made it even stronger by creating a didactic series of contents designed specifically for use in mobile phones.
We also created a multitude of new images, graphics, infographics and quizzes that help users to remember and retain even more details of the concepts and processes explained through Snackson.
Las nuevas tecnologías en salud avanzan muy rápido. Los dispositivos son cada vez más pequeños. pic.twitter.com/VnOH32OKJH— Enfermería Tweet (@enfermeratweet) 26 de septiembre de 2016

"The new technologies in the health sector are advancing very quickly. The devices keep getting smaller and smaller."
It's the first time that the hospital has used this adapted training methodology in their mobile devices. The cellphone has become an extension of our body that we are constantly using and checking. Hospital Sant Joan de Déu has made a firm commitment to mobile learning, recognizing the clear advantages that it offers to their professionals with respect to training and education.
Updates and consolidation of processes, practices and protocols in a simple way.
Ability to consult contents anytime, anywhere.
Construction of a knowledge hub that's accessible in situations that require immediate attention.  
This dedication to innovation, technology and applied education is a very important step for the health sector and now Sant Joan de Déu will lead the way for future collaborations in this field.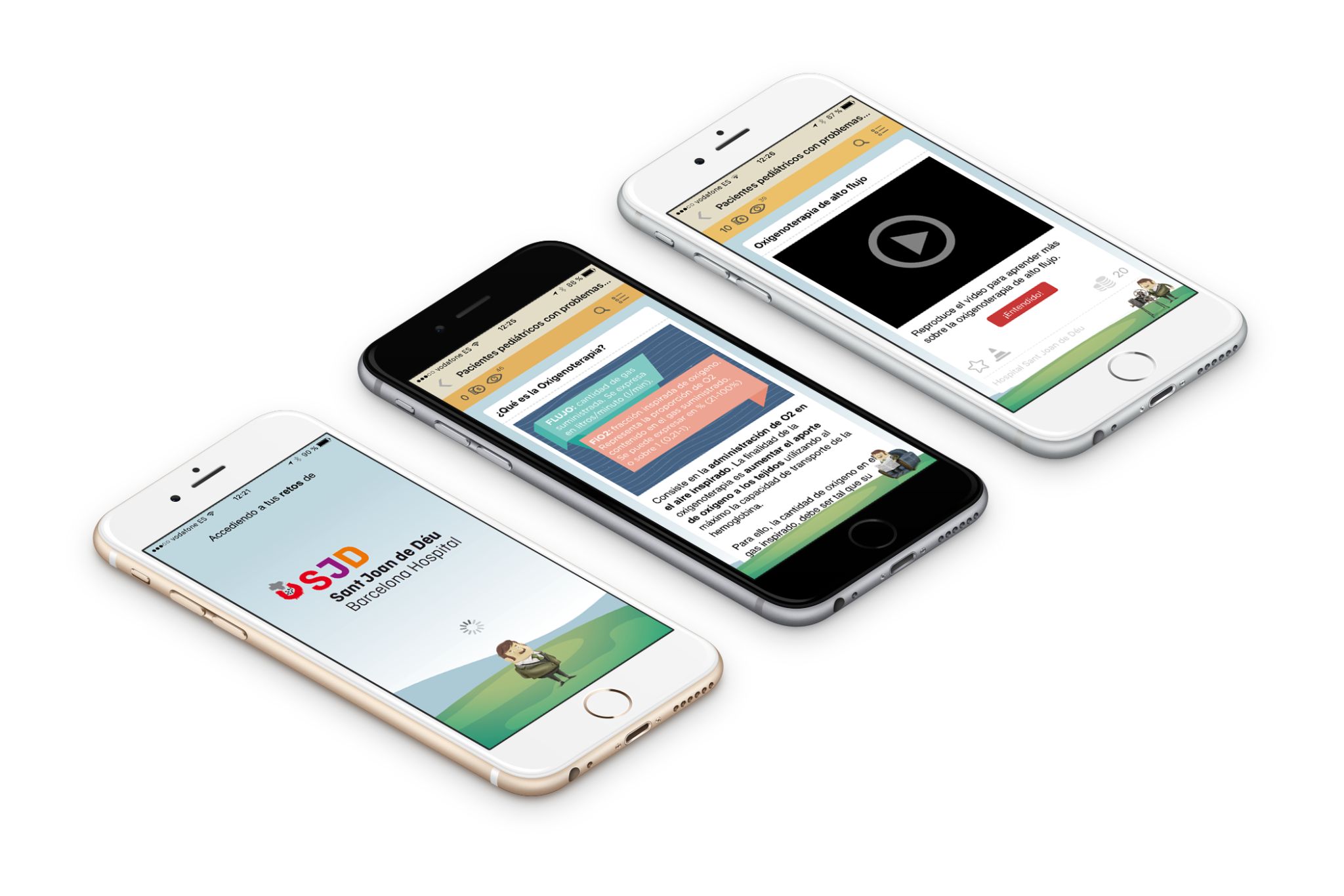 If you are one of the users that will participate in the training, you'll receive these micro-capsules of training contents that you'll complete by dedicating approximately 5 minutes a day. As you advance in the challenges and respond correctly to the questions about the most relevant theme, you'll move up in ranking.
Share you experiences on social networks!