A few weeks ago we showed you different examples of microcontents. These could be found by anyone in their day to day and, in spite of not being intended to be a formative action based on microlearning, they can work as so.
With Snackson we want to offer a series of categories that will be available for our clients from day one.  For this reason we've created more than 1,000 microcontents about very different subject matters that try to develop transversal abilities, very important in the world of work.
We are constantly thinking, investigating and creating in order to offer useful and practical contents. We will show you some examples of what we've done until the moment:
This is English!
We think learning languages is easier by waking up curiosity with anecdotes, specific characteristics or cultural peculiarities, because that is the way by which a language seems more familiar and closer.
We have created small gems that show how English language is used and explain its cultural, customary, and social characteristics.
Vocabulary is essential to understand any language. For this reason, different learning objects have been incorporated to reinforce it.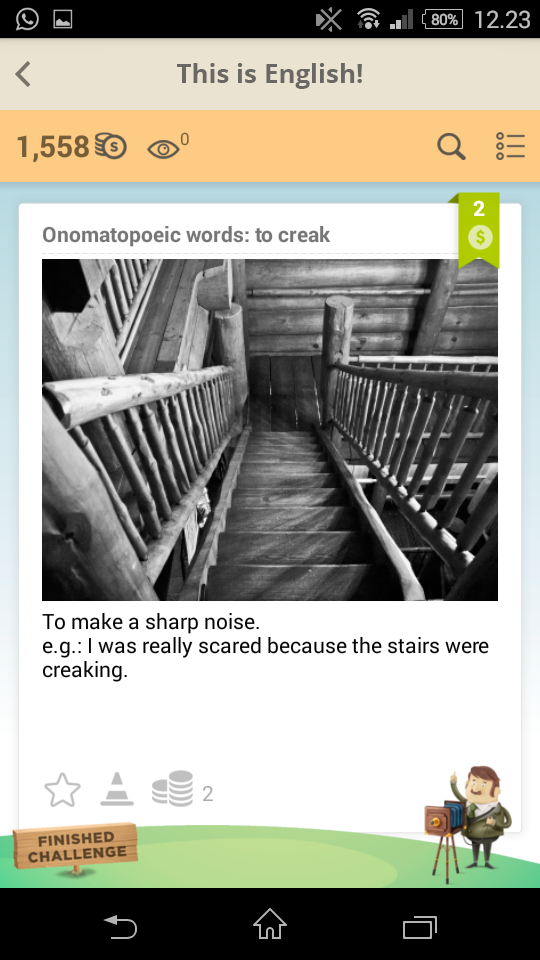 All the contents in this category have been developed by Snackson's Pedagogical Production team.
Don't waste your time selling!
Selling is a hard, difficult and tiring work. That's how David González and José Mª Antona define commercial tasks in No pierda el tiempo vendiendo. ¡Y menos en tiempos de crisis! (Don't waste your time selling. Even less in times of crisis! In English).
This category is an adaptation of this book to microcontents, in which we have collected the more relevant advices. These will be useful to salespeople; they will be able to put them in practice immediately!
We have created tables, lists, diagrams and a lot of questions that make you reflect on and reconsider the more basic questions.
For this category, we have also adapted diagrams that will help users to better understand the concepts showed.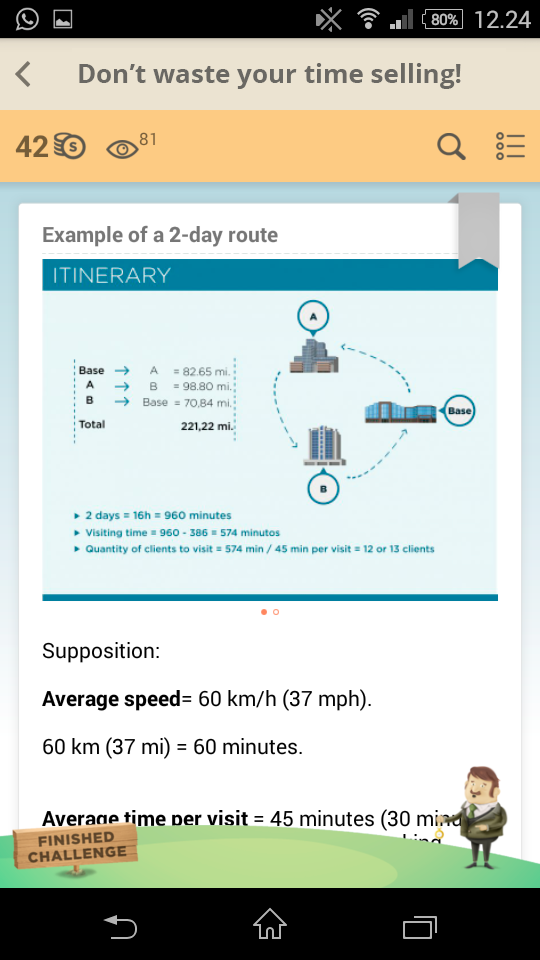 Performing a pedagogical process of the information in the book and content curation has allowed our team to summarize the main concepts, and focus them on the acquisition of pragmatic knowledge in the most direct way.
How to design efficient presentations?
This category is an adaptation of a Designtraining in-person training. It offers a variety of tools and sets a series of guidelines to create appealing presentations that capture our audience's interest and attention.
We have tried to maintain the close treatment of face-to-face training by using a direct language and including contents as examples, pieces of advice…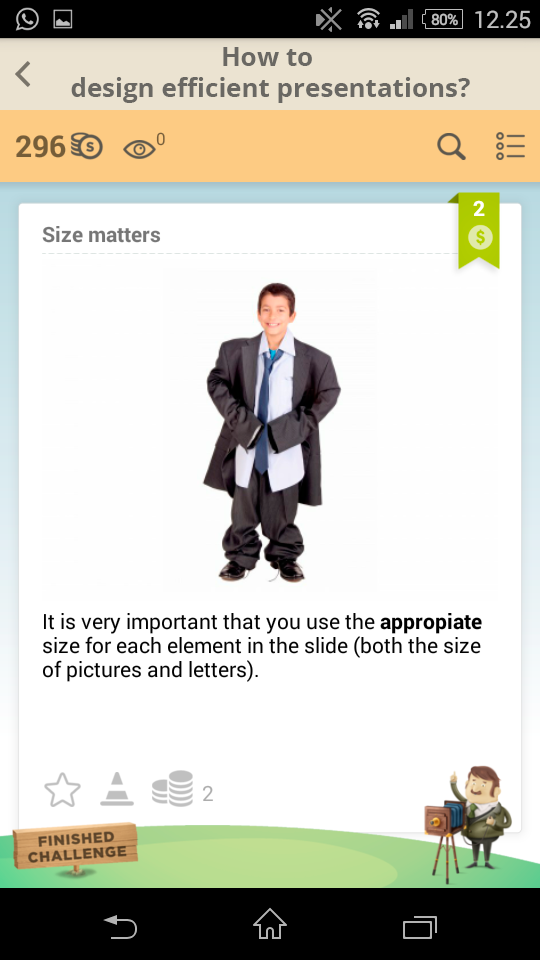 The contents in this category are very visual, straight to the point and easy to understand. In all of them there is a key concept that can be applied in the creation of presentations.
Several put-in-order activities have also been used to help the user to understand the sequences explained in the category.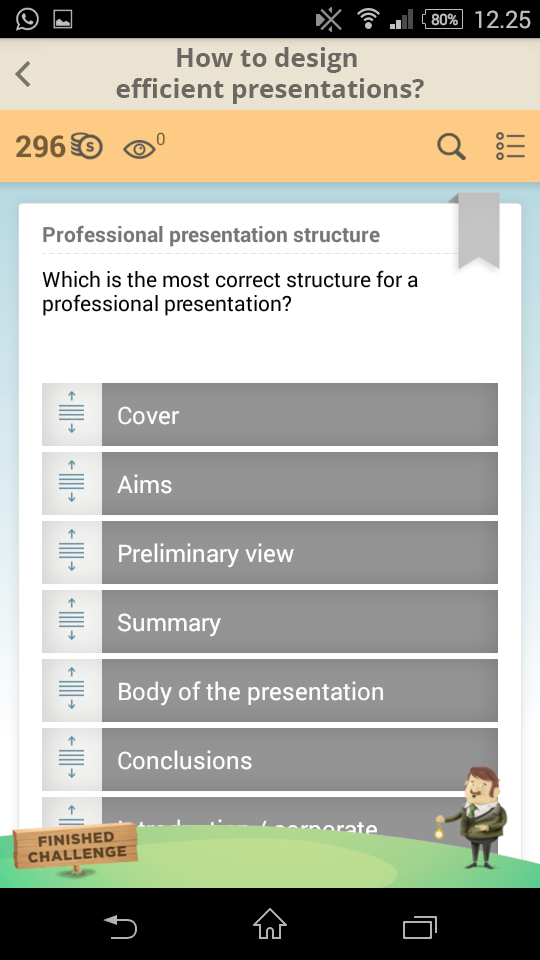 It is important not to lose closeness when we adapt in-house training. Explaining contents allows us doing digressions; playing with the tone of voice, with the words… all the necessary to help students to remember the information. In order to do so, we have played with the images, we have established metaphors that help users to internalize these links.
Intellectual Property and Author's Rights
The new reform of the Intellectual Property Law (Spain) has brought confusion among people and companies that produce and process contents.
We have dissected the Royal Legislative Decree of the Intellectual Property Law to detect and transmit those elements that result interesting for most of the people.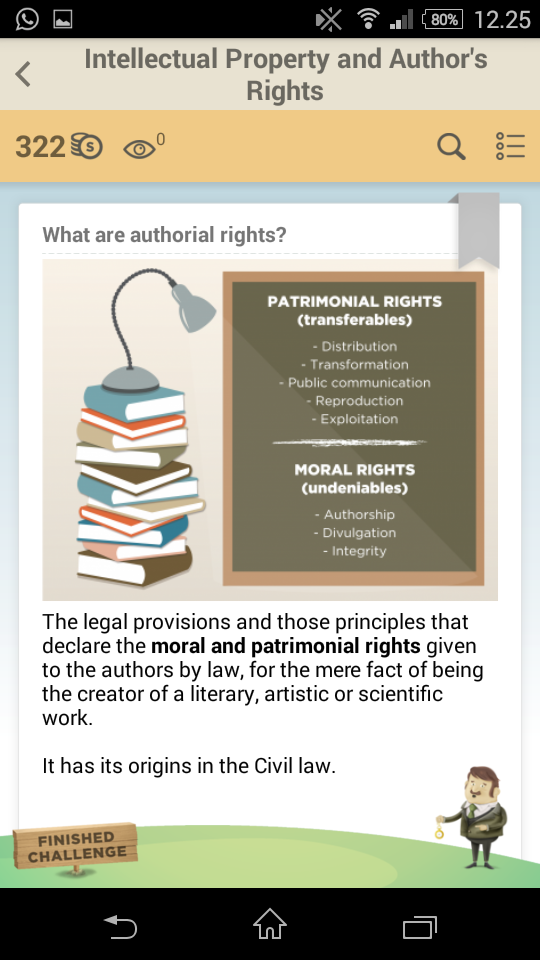 Curiosities are also offered because they are shocking and generate an interest in the user.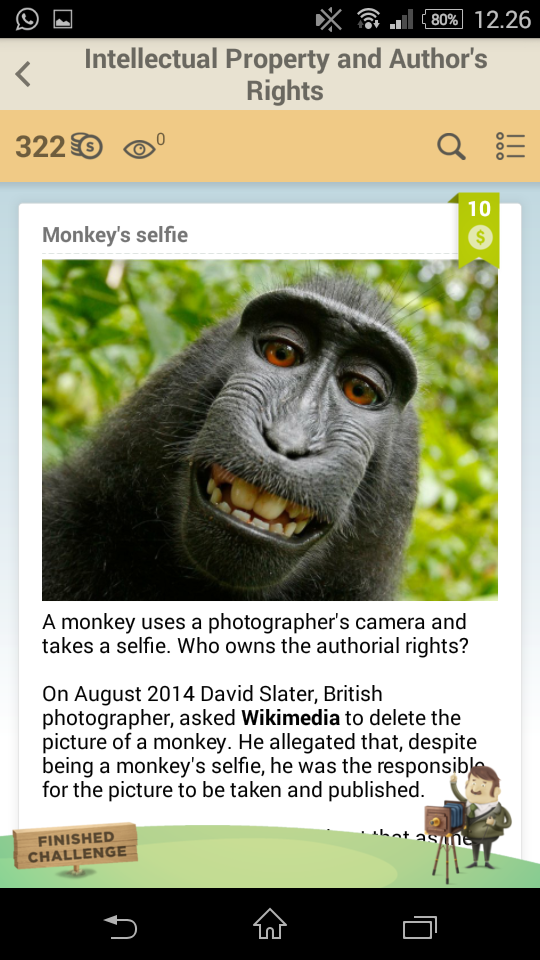 We are aware that user's reaction to this content could be: "Therefore… we cannot use any material?" For this reason we have created learning objects that show how to find images, videos… with alternative licenses.
100 hacks to be more productive
The title of this category cannot be more descriptive. It is an adaptation of Chris Bailey's post in A life of productivity: "100 time, energy, and attention hacks to be more productive".
100 advices that will help us to be more productive. But there is more, it will help us to be more healthy, to feel better about ourselves, etc.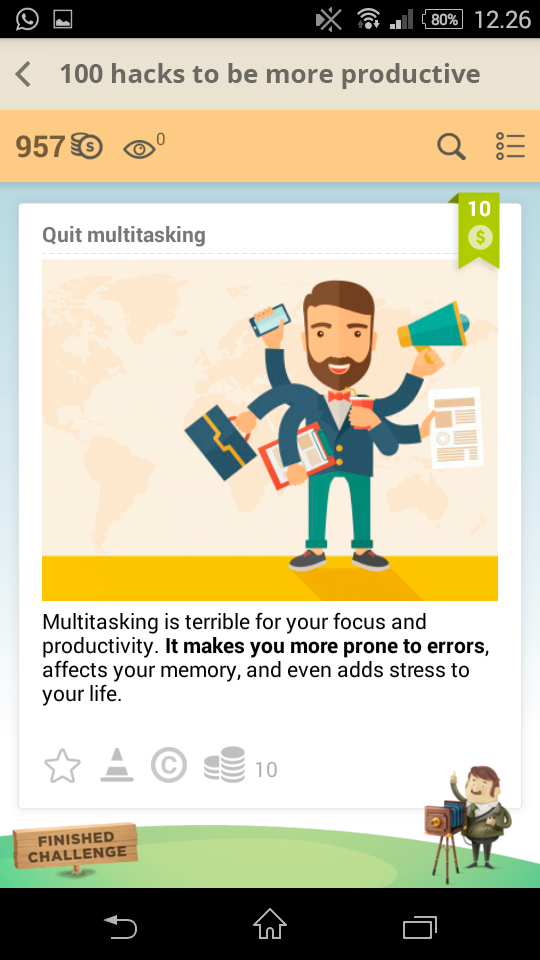 All the advices in this category are offered plainly, using the attached material to explain the scientific bases that back those advices, or to provide more information.
And… Much more!
These are just some examples of the categories that will be available with the launching of Snackson.
If you have some educational material you would like to adapt to the microlearning format and use it in Snackson, remember that we provide you our service of contents creation.
Moreover, if you would like to offer some contents through Snackson, contact us.
---
Post translated by Carolina Serna