Microcourse: Intellectual property and Author's Rights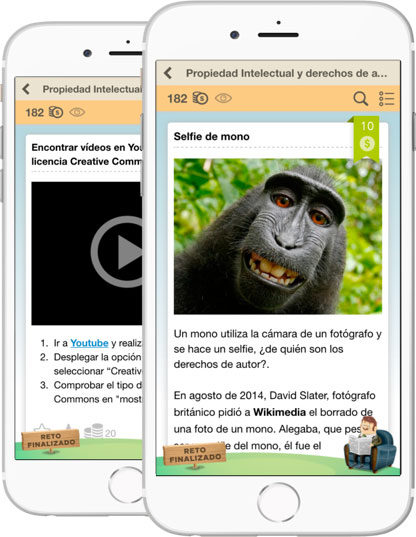 The new reform of the Intellectual Property Law (Spain) has brought confusion among people and companies that produce and process contents.
We have dissected the Royal Legislative Decree of the Intellectual Property Law to detect and transmit those elements that result interesting for most of the people.
We are aware that users reaction to this content could be: "Therefore… we cannot use any material?"
For this reason we have created learning objects that show how to find images, videos… with alternative licenses.
Languages: English, Spanish and Catalan.
Length: 2 hours
Distribution: 103 microcontents (22 questions)
If you are interested in receiving more information about our micro courses, you can contact us by calling +34 934 616 015, via email or using our form.