Microcourse: Basic life support and defibrillation (CPR)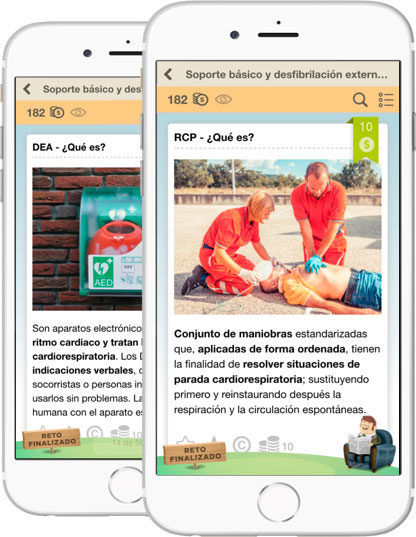 Did you know that in Spain there is a cardiopulmonary arrest episode every 20 minutes?
Knowing how the "chain of survival" works is vital to offer adequate attention to this situation.
This system is not exclusive of the medical professionals. The whole of society should know how to act in the face of a cardiopulmonary arrest. An immediate response and CPR save lives!
In this category, based in a course of Unió Consorci i Formació (UCF) made by DesignTraining, you'll learn basic concepts regarding early cardiopulmonary resuscitation (CPR) and you'll discover how the defibrillators found in many public places work.
Languages: Spanish, Catalan & English.
Lasting: 2 hours
Distribution: 50 microcontents (16 questions)
If you are interested in receiving more information about our micro courses, you can contact us by calling +34 934 616 015, via email or using our form.