Microcourse: Brain training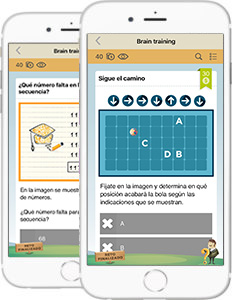 Welcome to the brain training gym.
Did you know your brain can train itself?
One of the main characteristics of our brain is its plasticity, meaning its capacity to produce more complex answers when pressurized by external stimuli.
This is why it's important to train our brain every day in order to improve our skills.
We will provide a series of questions that require your full attention. Dedicate 5 minutes of your time each day to concentrating and answering them correctly.
Languages: English, Spanish and Catalan.
Length: 2 hours
Distribution: 50 microcontents (48 questions)

If you are interested in receiving more information about our micro courses, you can contact us by calling +34 934 616 015, via email or using our form.