Microcourse: Essential metrics and concepts for your company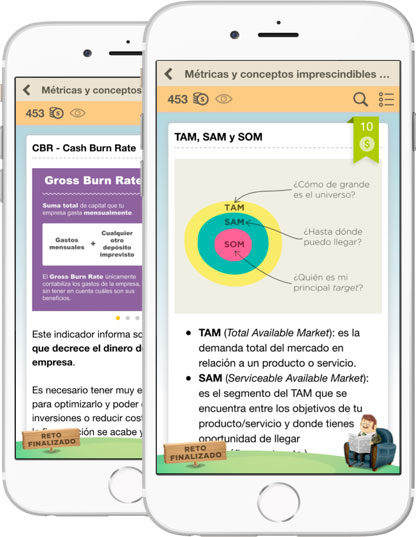 The metrics we use for our company should help us to learn from our actions and to improve them.
The type and quantity of information that we manage is influential for our business and, therefore, it's important to know which of the following variables can lead us to success and how to measure them.
Do you want to know the most important indicators and concepts when it comes to managing a company? All you need is this microcourse in order to learn the keys!
Languages: English, Spanish and Catalan.
Length: 1 hour
Distribution: 45 microcontents (12 questions)
If you are interested in receiving more information about our micro courses, you can contact us by calling +34 934 616 015, via email or using our form.