Microcourse: How to design efficient presentations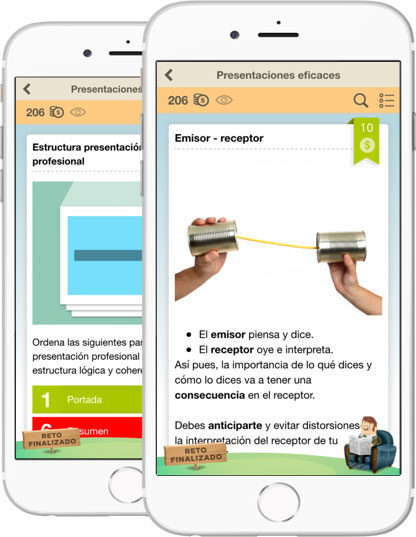 This is not a PowerPoint course. This is about knowing what we want to convey, how we should do it graphically and how to use the concepts.
The saying "Do not put the cart before he horse" has its meaning. Without thinking what we want to do, there is neither body nor conclusions.
Do you know your audience's expectations? In this microcourse you'll find the tools and guidelines to create presentations which will grab their attention and interest.
"How to design efficient presentations" is an adaptation of the star course by Designtraining. We have tried to maintain the close treatment of face-to-face training by using a direct language and including contents as examples, pieces of advice, etc.
Languages: English, Spanish and Catalan.
Length: 2 hours
Distribution: 70 microcontents (19 questions)