Microcourse: Intercultural communication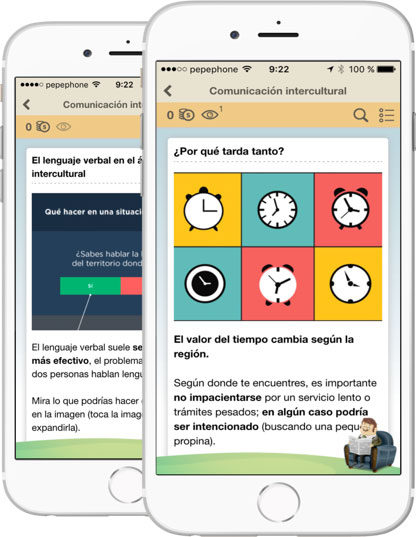 Welcome, bienvenido, willkommen… In this category we want to help you improve your relationships with people from cultures different to yours. You won't only see which barriers may arise in your way, we will also help you to overcome them and you may even end learning to say some phrases in other languages: D
We want you to think about some of the situations presented. In this way, when you go out to the street, attend someone, or do business, you can interact with people from different cultural backgrounds easily and without this being a problem.
Languages: English, Spanish and Catalan.
Lasting: 1 hours
Distribution: 40 microcontents (14 questions)
If you are interested in receiving more information about our micro courses, you can contact us by calling +34 934 616 015, via email or using our form.