Edtech (Education & Technology) is a concept that is rapidly gaining ground. A term which represents a growing sector, with a turnover forecast for 2022 close to 243,8 billion dollars. Probably, the fastest-growing area after ehealth, iOT or fintech.
Only some months ago, we wrote an article in which we showed some Edtech startups  that had received funding. Already at that time, we saw innovative proposals that caught the attention of renowned international investment funds. This is why we now invite you to review the latest news (which are a lot) of the last months.
But before starting, I would like to highlight an announcement which, if confirmed, will suppose a considerable impact in the Edtech sector. By mid-March, the announcement that Amazon would launch over 2016 a free platform of educative materials was reported. Considering the power and the access that Amazon has towards the final consumer, we find ourselves before a game changer.
However, it is not the only big fish interested in expanding the business by exploring Edtech's possibilities: Google has launched its own LMS which makes full use of the integration with Google Apps (Google Classrooms). And Apple, which from its inception is closely linked to training, has developed an application that makes management easier for the training centers: Apple Classrooms and, in passing, it acquires at the beginning of the year LearnStrout, a startup linked to the academic bigData.
And Facebook? Facebook has been investing in Edtech startups through Zuckerberg Education Ventures. The last investment made, in the company named Volley Labs, took place in March.
A sector in constant motion.
The list you'll see next tries to gather the most significant investments in the sector. It's possible I may have forgotten some, so I'll be thankful if you point me out the possible absences. I've also expressly excluded the Spanish startups because we're preparing a post exclusively for our country's ecosystem (I'll be pleased to receive references too).
| | Start-up, name, URL (in the title), headquarters & description | Last funding round | Last funding amount ($) | Crunchbase reference |
| --- | --- | --- | --- | --- |
| | CarrerFoundry Online mentored courses | apr. 16 | 5 million (6.4 total) | |
| | edCast Microlearning platform | apr. 16 | 16 million (22 total) | |
| | LTG Online tests platform | mar. 16 | 5.39 million (8.39 total) | |
| | LightSail Reading platform | mar. 16 | 11 million (23.19 total) | |
| | Parchment Credential management platform | mar. 16 | 12 million (50 total) | |
| | Byju's LMS (Saas) and support content for elementary education | mar. 16 | 75 million | |
| | HandShake Job portal for university students | feb. 16 | 10.5 million (14 total) | |
| | Knewton Adaptive Learning | feb. 16 | 10 million (157 total) | |
| | digiSchool LMS (Saas) for elementary and secondary school | feb. 16 | 15.76 million (19,62 total) | |
| | SchoolMint Help in the enrollment experience of schools | feb. 16 | 5 million (7.2 total) | |
| | panOpen Open Educational Resources platform | feb. 16 | 1.5 million (7.55 total) | |
| | digiSchool LMS (Saas) for B2C and corporations | jan. 16 | 750K (seed) | |
| | Grovo Platform of microlearning courses | jan. 16 | 40 million (62.2 total) | |
| | Kidaptive Gamified content for kids | jan. 16 | 8.12 million (18.22 total) | |
| | Degreed  Enterprise learning portal (Saas) | jan. 16 | 21 million (30.7 total) | |
| | Twig World Microcontents for science | jan. 16 | 4.98 million | |
| | Coursehorse Discover and recommend local classes | jan. 16 | 4 million (5.8 total) | |
| | Afanti App for elementary school students | dec. 15 | 60 million (78 total) | |
| | Administrate LMS (SaaS) | dec. 15 | 2.5 million (4.04 total) | |
| | Allovue Finance information focused on districts | dec. 15 | 5.1 million (6,9 total) | |
| | enLearn Adaptive Learning | nov. 15 | 3 million | |
| | Instructure CanvasLMS + Bridge | nov. 15 | 80.96 million (160 total) | |
| | HotChalk university LMS (Saas) | nov. 15 | 230 million (235 total) | |
| | Varsity Tutors P2P connection platform between tutors and students | nov. 15 | 50 million (57 total) | |
| | TutorGroup LMS (Saas) for elementary and secondary school | nov. 15 | 200 million (315 total) | |
As we have been able to verify, the list is constantly growing, it's a sector that keeps growing and offering increasingly interesting proposals. Edtech: education & technology. Rock & Roll! 😀
---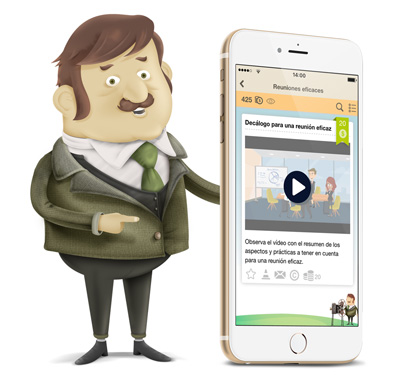 Post translated by Carolina Serna