This is a translation by Snackson of a post originally written in Spanish by Jordi Pizarro, who published it at designtraining.cat.
Almost a year ago I wrote a post about the evolution of e-learning towards m-learning and a couple of days ago I read from Natalia Casal a concept that got me thinking: "standardization of devices".
Because the authentic revolution is in that concept.
It was a couple of years ago when in the corporate environment the concept "mobile learning" began to be known, and it seems that the organizations are eager to, theoretically and even conceptually, start working with this methodology. But as I said, it seems.
Corporate e-learning remains stuck on the formal learning system, based on a "keep reading on the next page" method. We haven't understood that watching training content from a tablet or a mobile phone is not actual mobile learning. It is only making available to users new ways of visualization of content more in line with the new technologies, but nothing else. With this, I'm not saying that it is wrong. It has been shown that users learn, and it is a wonderful solution, and if you don't believe it have a look at the portfolio in this web.
But I think that it is good to be critical and move forward in pedagogy.
We must opt for a RE-EVOLUTION
We must opt for a RE-EVOLUTION in corporate online learning. And that re-evolution, as Natalia says, starts with the standardization of devices. Corporate training must understand that formal learning is not basic anymore. With the incorporation of the smartphone, training programmes must include the use of informal learning.
If the methodology is correctly applied and based on the improvement of the professional skills of employees as the main target of the development of the organization, employees won't mind training through their mobile phones, what is more, they will be thankful because they will feel part of an organization that thinks on their development day by day.
Organizations must be a driving force and adapt to the development of society.
It's not worth being afraid of something that, in itself, is not dangerous. If we all communicate by instant messaging apps, if we all look for information about a location, if we all look for information about a concept at Wikipedia, if we all consult our banking transactions from our mobile phone… why are we so afraid of using it as a training tool?
Committing to mobile learning requires a change in the conceptualization of corporate learning.
We go from large contents to micro contents that are learning objects in themselves, each of them. This requires redesigning our mental framework as contents are not linear anymore, now they are part of challenges that see the light when and in the way in which the manager of the training activity decides. And those microcontents can be designed in different formats: from texts to videos, images or interactions in the form of exercises or, even, by sharing and confronting other users who also participate in the learning challenge. And something fundamental, as the concept "micro" points out, is that this learning method is that, micro, No more than 2 minutes since the user opens the notification until they finish their activity.
Committing to mobile learning,
and I write it so that there may be no doubt, means to know and understand that learning from mobile phones is not just playing. The essential part is to learn, and gamification is helpful for that end but it's not the essential point. That is to say, it's not about creating games for phones, it's about creating content that thrives on gamification in order to improve the user's experience in learning. Because mobile phones give us the chance and we must seize it without abusing it.
Committing to mobile learning entails, on the part of the organization, to understand that the soundness of this kind of learning is absolute. Not only because we always carry our phone with us, but because our natural way to learn has evolved. We don't draw on cave walls to communicate anymore and we don't exclusively write emails from computers either. Now we are "sons of iPhones" and, believe it or not, it has helped us to evolve as a society.
Committing to mobile learning, and this is an example so that you don't have any doubts, means to be able to redesign, for example a CPR course in eLearning format in which students spend more than one hour in front of a computer or a tablet, interacting with buttons and watching videos, and turn it into a two-week CPR challenge in which they receive 3 notifications per day according to the schedule that the manager of the training activity sees fit, having each of these notifications one sound learning object.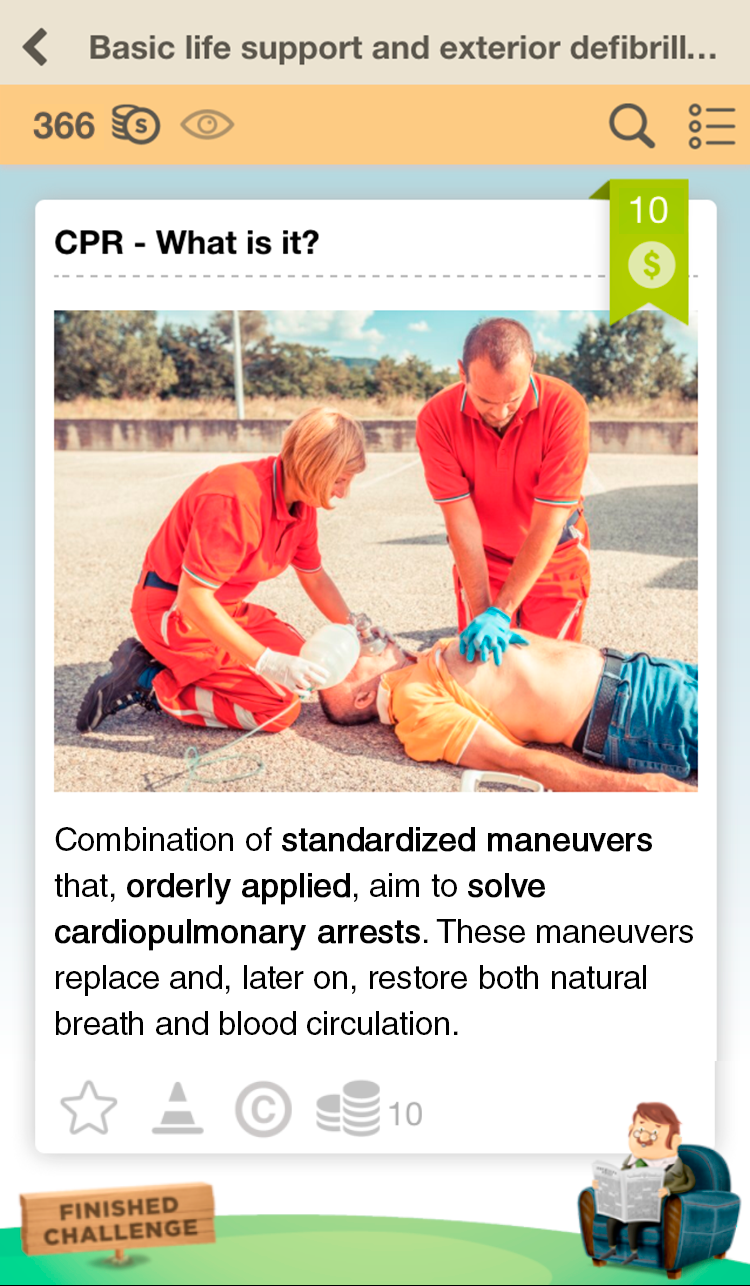 Ultimately, committing to mobile learning must be a safe bet that does not imply the development of contents in other forms, as the genuine mobile learning complements any form of learning.
Committing to mobile learning is to bet on Snackson.
---