If we want to improve or broaden the knowledge, competence, and skills of our professionals, first we have to attend the teaching material that we will provide. For this reason, in Snackson we defend that it is extremely important to take care of the presentation of the learning objects we create for our training activities.
We want to help companies and organizations so that their employees can achieve progress in their professional and personal lives, in a way that they can also feel like active members of a society that is more and more complex and which requires more qualifications and skills to manage the diverse daily needs that are present in both environments.
With this in mind, we assume that it is necessary that the learning objects we use in our training activities must be interesting, motivating, relevant and comprehensible, and, ultimately, user-oriented.
Aspects of writing that interfere in the learning process
Easily comprehensible texts
The scholars related to educational research, have always felt a great interest in the existent link between understanding and memory. That is to say, for how we are able to assimilate better some concepts (and, by extension, a conceptual network) thanks to their understanding.
Their studies show that to make the understanding of those notions easier, it is necessary to pay attention to the didactic aspects of texts and how they are built. It is for this reason that over the creation process of learning objects, we have to make sure that they are formulated in a coherent and not contradictory way, regarding previous knowledge as well as there should be no place for ambiguity.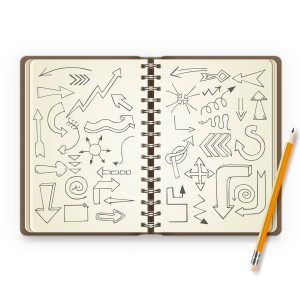 Ambiguity is a phenomenon that takes place in the different languages of the world. A number of statements that we can consider as correct or acceptable, turn out to be ambiguous we analyze them close enough. Let's see some simple examples of the different, and most recurrent, types of ambiguity that we must avoid:
Lexical: "The fisherman went to the bank" (bank= the rising ground bordering a lake, river, or sea/ an establishment for the custody, loan, exchange, or issue of money – Merriam-Webster).
Semantic: "Our mothers bore us" (tiresome mothers/acknowledging that they did bear them in their womb).
Structural: "The children ran outside" Were they leaving someplace or were they just running outdoors?
Pragmatic: «Outside is very warm» You must have some knowledge concerning the speaker to get the information you can learn from this sentence. Its meaning will differ depending on if it is pronounced by an Eskimo or someone living near the tropic.
In other words, for a concept (or conceptual network) to be understandable and the contents effectively communicated, it is necessary that the educational designer avoids activating erroneous notions or not appropriate; explaining the content incorrectly.
Facts to consider
In order to create comprehensible texts we must be able to:
Foresee the difficulties that users may face. Take their previous knowledge on the subject as a basis and have full knowledge about the topic we are going to teach: its features, advantages, difficulties… It is necessary to bear in mind what we want to teach, what should users be able to do after the training activity, and focus on these targets.
Adapt the linguistic features of the text to the reader's cognitive features. Know how to divide the subject into small portions and organize them properly. Not overlooking that the selection of the titles assigned to the learning object is also an essential part of educational design and that it helps users to remember and understand the knowledge in question.
Use outlines, diagrams, illustrations, or visual aids. They have proved to be a powerful tool that helps users to activate previous knowledge, to put skills and cognitive processes into play, to figure out and understand a concept in a quicker and more efficient way.
The keys
It is obvious that there is not just one only text model that is ideal for all students. What we can state is that a comprehensible text…: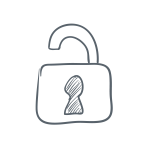 Explains a concept when they are introduced for the first time.
Connects key ideas.
Respects the internal hierarchy of the concepts
Is organized from the theoretical to the practical and vice versa.
Contextualizes the contents.
Separates complex issues into a succession of steps or phases.
Offers questions and exercises, to which they always give an answer or, at least, deliver the orientations necessary to solve them.
---
Post translated by Carolina Serna