9 ideas to apply microlearning in your organization
Just a year ago we published this post where we collected some situations in which we believed that microlearning would be ideal for organizations.
After putting it into practice with diverse companies from very different fields and needs, we have obtained an experience that we want to share with you.
When we started designing Snackson we saw microlearning as the ideal strategy for training, but through the projects, we have carried out we've seen that the possibilities of microlearning go much further.
Below, you will see summarized 9 ideas to apply microlearning in organizations:
1. Commercial and business training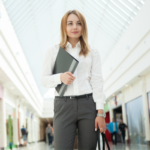 You can create product cards and assess the knowledge that your sales staff has about your processes.
Besides, you have the advantage of being able to update the content in a very easy way. If a product is discontinued, or its characteristics change, you will be able to modify it easily and always keep your sales force up to date.
2. Welcome plans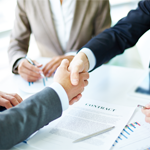 Do you want your employees to know the company better?
You can create a microcourse to welcome them. Prepare some content so that it lasts one week and send them the key information they need to know about the organization: a corporate video, the main economic details, the brands and their importance in sales, the geographic distribution…
Thanks to the granularity of microlearning you can create different welcome plans for your employees very easily and send a different welcome plan according to the job function of each one of them.
3. Support for a face-to-face training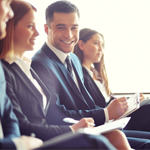 You have organized some sessions that will be attended by clients, workers, or collaborators.
What do you think about the fact that attendees can learn in advance the topics that will be discussed?
And what about assessing in advance the level of knowledge of the topic to thereby adjust the session?
You can create a small course based on microlearning some weeks before the training, in order to guarantee the success of the session. And, after a few weeks, you can create a course to evaluate the success of the same session and maintain the brand presence.
4. A complement to training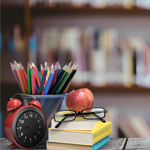 There are some subjects that can't be directly explained just by microlearning and need some online or face-to-face training of longer duration and depth.
In these cases, microlearning is the ideal solution to create blended learning (b-learning) and combine the advantages of more heavy training with those of microlearning.
When complementing a training activity with micro contents you can help to reinforce concepts, consolidate knowledge and even give a twist to the approach and apply a flipped classroom model.
What is more, you will be able to keep an ongoing evaluation by monitoring, as well as to know which concepts are being understood and which ones need a more detailed explanation.
5. Internal communication tool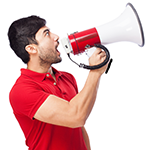 Your organization has lots of employees spread throughout the country and you need to communicate on a periodic basis the changes in the regulations, key company news or the launching of new products.
With a means of communication-based on mobile learning such as Snackson, you can not only train your team but keep them up to date and ensure that your message reaches everyone.
6. Support events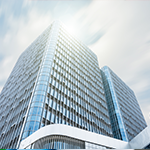 Next month, you will celebrate an important conference for your company.
Thanks to short micro contents you can communicate the key information that participants need so that it becomes a success: information on the venue, schedule of the talks, supporting documents…
And a few days later, you can launch a short course to provide them a summary of the highlights (videos, presentations, key ideas, photos of the event…)
7. Training employees who move about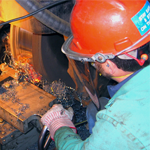 Carriers, electricity or telecommunication installers, elevator maintenance, deliveryman…
They all have something in common: little time, do not have a computer near, need training and most of them have a smartphone.
Make the most of this technology to create tailored content for them so that they can be updated in procedures, the characteristics of the services they offer, etc. And all through a means that they have at their fingertips!
8. Communication to the general public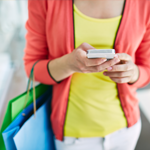 Your institution wouldn't make any sense without the general public. Customers, opinion leaders, users, collaborators… The activity of your organization is meant for them. That is why it is so important that they understand what you are offering them. Some examples:
Companies: social responsibility initiatives with the general public.
Museums: to explain a particular exhibition, thus improving the visitor experience.
City councils: to train citizens on a particular action or regulation.
This communication can be carried out through many different channels. Do you remember our post "Microlearning is everywhere"? Take advantage of tools such as for example Twitter or Instagram so that your users get to know your organization and services better.
9. As a training tool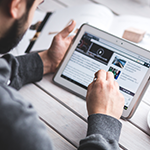 Last but not least, micro contents have a great sense in training, that is why we call it microlearning 😀
It can be used as a channel of conventional training: language learning, occupational risk prevention, data protection, internal regulations…
You can adapt many of the most common training activities to the microlearning format by performing a process of instructional design. You only have to ask yourself, what do I really want my users to remember and learn?
Here we provide you with some information.
We hope that these ideas awaken your creativity and that you can think of new methodologies to improve internal communication and training in your company.
If you want us to help you, contact us, and together we will make the project you have in mind a reality.
---
 Post translated by Carolina Serna