New technologies are innovating and adapting the way in which we tell and present stories. On this occasion we will talk about Google Spotlight Stories, do you know it?. It's one of the projects of Google ATAP, a group of advanced technology from Google. It's a space that allows you to enjoy the art of story-telling and virtual reality, an animation channel in 360 degrees that transforms your mobile device into a door that will open into a new world around you.
Currently at Google Spotlight Stories you can watch various short films that meet the "4 i's" rule that storytelling requires nowadays: Immersion, interactivity, integration and impact. They make us feel like part of the story, turning us into another character. As I mentioned in the post Micro-storytelling: We're all storytellers! :
"Stories and experiences help us connect with each another. This is why it has turned into a tool that connects people, because of how easily it adapts to different media and on-line environments, showing that it can generate the same impact through a screen, generating and achieving that coveted brand-user trust."
In this application we can encounter fascinating animated stories that are entertaining and that are created by teams with a lot of experience. I highlight the work of Glen Keane, known for bringing Walt Disney Studios characters to life, such as The Little Mermaid, Aladdin, The Beauty and the Beast, Tarzan, Tangled… and the team behind The Simpsons that recently updated the content of Google Spotlight Stories with their video Homo Reclinus in order to celebrate their 600th episode, culminating with broadcasting the introduction to a very special episode.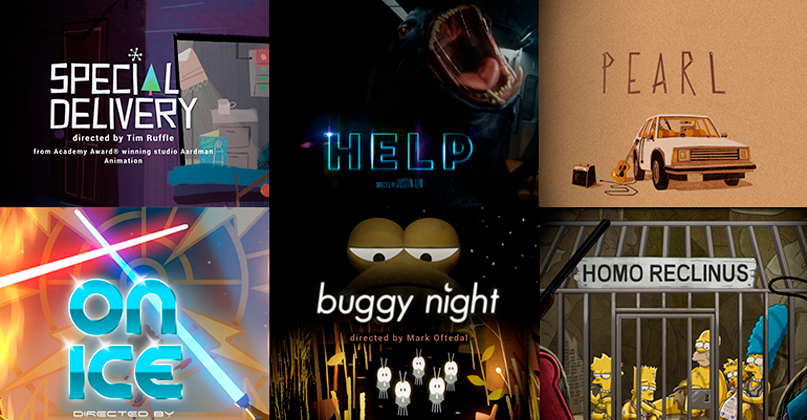 How to live this 360 degrees audiovisual experience?
1. Get your Google Cardboard NOW.
2. Download the application for free through the Google app store.
Google Play Store | Download Google Spotlight Stories
App Store | Download Google Spotlight Stories
3. Start to enjoy yourself like the Snackson team has been doing.
It is definitely a tool that gives users the feeling they are immersed in the narration and in the possibility of exploring spaces as if they were actually there. Attention! If you don't have Google Cardboard, don't be alarmed, you can still watch them on their Youtube channel YouTube Google Spotlight Stories channel but I recommend you live the experience through the application and using Google Cardboard, you will enjoy it so much more. For now, the following stories have been created, some of them will be released soon but you can watch the trailers:
Special Delivery
Pearl
Rain & shine
On ice
Help
Duet
Buggy Night
Windy day
Homo Reclinus
To finish, how about a video of people reacting to Google Spotlight Stories?
---
Post translated by Laura del Aguila