When we talk about Snackson, inevitably, we also have to talk about microclearning. In our web, we have summarized what this training strategy consists of, and our reasons to their implementation in on-going training. However: Is microlearning something new? How have we arrived to this point? Is micro better?
We have highlighted in multiple occasions that we live in an accelerated society, characterized by here and now. We do not need much research on this. Possibly you are scanning this post instead of closely reading it, that is to say, looking for key ideas and those words that seem more interesting to you.
Is this negative? Not necessarily. It is now accepted that knowledge is formed from basic intertwined ideas, which later become more complex. One more key factor has to be added: useful life of information is now very fleeting. When information gets to be printed, it is outdated at that very instant. Therefore, scanning does not seem as harebrained.
As if this were not enough, we'll remember one great quality of our brain: brain plasticity, which allows us to adapt to changing environments, to new ways of searching for information and communication.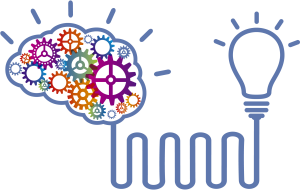 In 2004, Siemens already talked about the (conceptual) chaos as a new reality, in which those things that from some point of view can look like a framework of unconnected and unordered points, can be regarded as a straight line or a drawing from the appropriate perspective. Therefore:
The relations between ideas from different information points and the meaning that each person interprets, is more transcendental than the information by itself.
In view of the situation, it was predictable that the educative and training perspectives would be affected by these social changes, result of the information and communication age. Microlearning appeared at the beginning of the present century and has expanded exponentially together with e-learning and m-learning.
What is microlearning?
Microlearning is a combined learning strategy, where two parts stand out:
Demand for information here and now (just in time).
Information pills —learning objects— (byte size learning or microcontents).
These contents are distributed from information present in different formats (videos, animations, graphics, computer graphics, hyperlinks, short texts…). That is why microlearning not only has into account multiple intelligences, but also strengthens them.
To know more about microlearning, visit our community.
Microcontents are not just a matter of microlearning…
If we analyze fields as disparate as education, advertisement, marketing or entertainment we will find common ground: Direct messages, thought to make an impact on people and to achieve a determined objective. Could we classify an advertising spot as microcontent? An in-depth debate aroused with the following picture: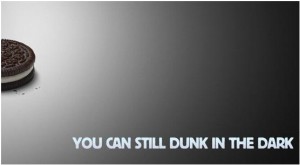 It was shared on Twitter by Oreo on the 47th SuperBowl edition during a power outage that suspended the game. The power of the message lies in 3 points: simplicity, an easy and contextualized message, very easy to assimilate.
Another great example of microcontents we have it from the hand of Lowes. It is a company that sells materials for house remodeling and that launched a Vine channel with microvideos about tips and uses for their products:
In a broad sense, microlearning is a term that can be used to describe the way in which lots of people learn in a non-formal way and acquire knowledge within the microcontents structure. Especially those that have been transformed into much more brief contents, as most of the current web services (Twitter, Vine, Instagram…).
But let's go back to the example of the scanning reading that we mentioned at the beginning and think about it for a while. How have you arrived to this article? Have you obtained any key idea or information of interest? Would you have arrived to this information in any different way?
In formal and non-formal training the same happens very often. We move by impulses, interests… Summing up: we take an interest in all what motivates us in a determined moment and context.
Microlearning does not consist in doing always the same
In microlearning, selecting microcontents and their release, as well as the schedules, structuring activities… are key factors for instructional designers.
It is NOT about creating superficial contents or committing the same mistake we did with e-learning. Microlearning is NOT about cutting documents of a traditional course to make multiple chunks.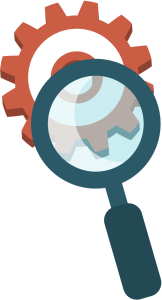 Microlearning is:
Identifying what do our addressees need for their personal development.
Developing microcontents that, despite not having all the information about the topic treated, give an overall view and conform a basic structure to be able to build knowledge from them (whether by links, questions that invite to reflection, etc.).
Analyzing how do our addressees learn better, keeping in mind their characteristics. Do they prefer videos or text? Do they learn better by means of practical questions or by direct information? Do they feel more comfortable in individual, cooperative or collaborative environments?
Adapting the release of microcontents so that they fit in our addressees pace of life. The delivery of content must be flexible, so that they can decide when they will display one microcontent, making it easier for them to see it more than once.
Using channels that are familiar for our addressees, ubiquitous, easy to use, and that at the same time allow them to switch from one source of information to other. Does it come up to your mind any better option than smartphones?
Allowing addressees to build up their own learning.
Results
Compared to traditional training, microcontents are providing better retention and engagement rates when it is applied to learning courses, as it is claimed in Via Delivers.
Clear, direct, specific and brief content is usually remembered and assimilated easily and it reinforces the pragmatism that was demanded from the educative sector in general but also from the on-going training in companies in particular.
But let us be realistic, there are limitations in microlearning. Explaining a complex technique or theory can suppose a great challenge if you only apply this strategy. That is what is certain about education: there are neither infallible strategies nor methodologies. We should combine them wisely and create our own ones in each moment, for each situation, for each field… always considering the environment, necessities, addressees, objectives…
Microcontents can leave many fronts open, can seem incomplete or that they generate lots of questions. But isn't that wonderful?
They allow us to explore and also encourage us to answer some questions that we already have wondered about at some point.
---
Post translated by Carolina Serna