The University Environment has experienced many changes to the learning process with the rapid evolution of technology over the last few decades. These days the library serves the same purpose as a coffee shop: just a quiet place to study. Students no longer break their backs (and their bank accounts) using large, hardcover textbooks, they download the bootleg PDF version instead.
Paper planners are swapped for iPhone calendars, multi-volume encyclopedias for Wikipedia, slides for PowerPoints, and floppy discs for flash drives. Assignments are not handed-in in the lecture hall, they're uploaded to an online server, and with the invention of programs like Google Drive and Dropbox, students complete group projects without even meeting with the members of their groups.
4 Ways Microlearning can be Used in the University Environment
But amongst all the drastic changes we've seen within the world of the university, there is still one tool that up until now, hasn't reached its full potential in this setting: mLearning. That's where Snackson comes into play.  Snackson is a mobile app available for IOS, Android and Windows phones, that helps users achieve their learning goals in just 5 minutes a day by combining gamification and microlearning strategies.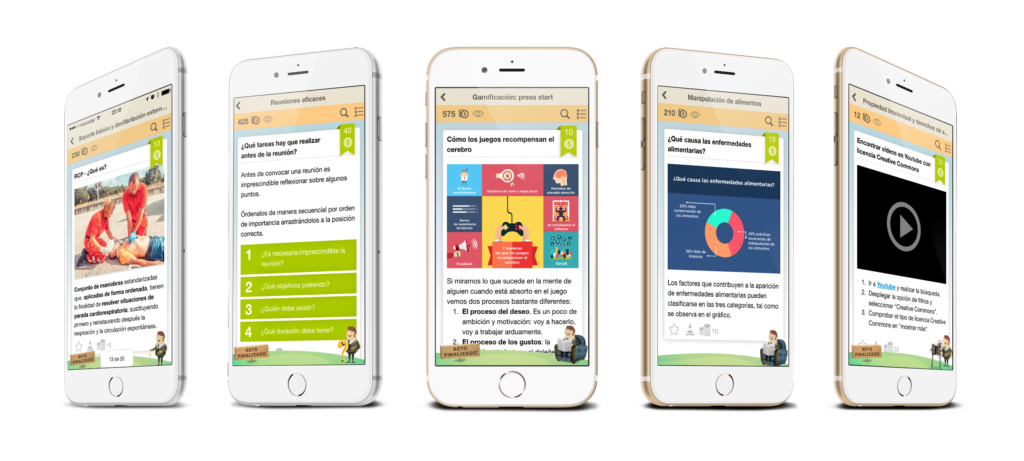 Snackson is here to help you review lessons and concepts every step of the way.
With Snackson, students have the ability to stay up-to-date in their courses through their participation in our challenges. In each challenge we present microcontents through a series of games, videos, quizzes, and images. What does this mean for students and teachers? That with a little collaboration we can create tailor-made challenges to make sure that students keep the important concepts from their course fresh in the mind.
Students can maximize their bus-trip to campus or their breaks between classes for a quick (and fun) study session.  Instead of stressfully cramming for exams and then quickly forgetting the material that was tested, students can stay active in continual and comprehensive challenges that help them to retain information in the long-run by just dedicating a few minutes each day.
Teachers on the other hand have the ability to track the progress their students, using our back-office platform which allows for extensive monitoring of all users. These features help teachers analyze student participation and decide which lessons or concepts have been thoroughly understood and which materials the students may be struggling with.
Snackson offers pre and post course sessions.
Snackson helps students get the most out of their classes by ensuring that they start off and end the course on the right foot. We provide a platform that offers teachers the space to create supplementary material before the start of their courses. This helps to familiarize students with the key concepts, norms, calendar, syllabus, etc. so that come day 1, students and teachers feel confident in what to expect, and time is not wasted getting everyone on the same page.  It also allows profesors to learn their students' previous knowledge of the material, enabling them to adapt their class to better suite their needs.
Additionally, Snackson will also be there to help you when class comes to an end. This means we can provide interactive review material to students to reinforce the lessons that have been learned in class and make sure that the maximum amount of knowledge is retained.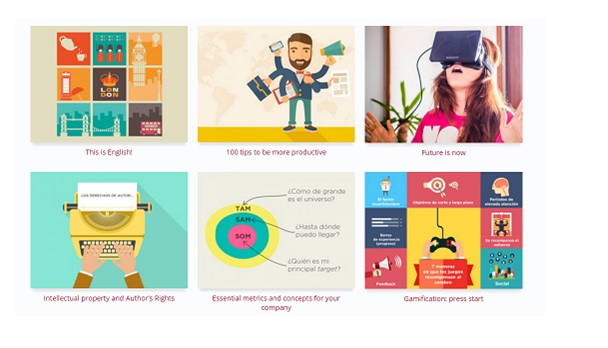 Snackson provides supplementary courses and tips for students to fulfill their potential.
In addition to the course-specific microcontents that Snackson creates for students and teachers, we also offer our own series of microcourses, including a selection of free courses that all clients have access to. We cover a variety of topics relevant to any university student and which help students to improve their transversal competences, including: 100 tips to be more productive, Intellectual Property and Author´s Rights, Essential metrics and concept for your company, Brain training, Basic life support and CPR and many more.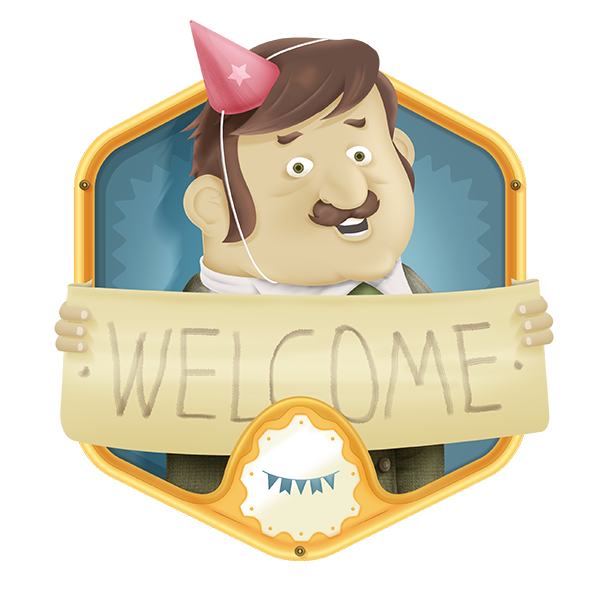 Snackson's here to give you a warm welcome!
Snackson is your perfect solution for welcome plans and student orientations. We're here to create the microcontents you need to assist students as they are acclimating to the university environment. It's often overwhelming to start off at a new university and some of us struggle to absorb all the information that is given in traditional, lecture-style orientation sessions.
Where is the library? How can I check-out equipment? What security measures are there in the residence halls? Can I change my roommate? How do I pay for my food in the dining hall? What student organizations can I join on campus? …  Snackson is here to provide the answers to all these questions, and in an interactive way that not only helps the information "stick", but also that stores it readily available for consulting in your mobile device.
In 2017, university students are learning and interacting with information and processes in ways completely different to how they once did. Snackson is here to help keep professors ahead of the curve with the nuances of mobile learning solutions, allowing them to monitor and evaluate students and adapt their methods and courses to better fit the needs of their students. For students, it provides a tool that enables them to dynamically learn, study and orient themselves in the academic world using a system that celebrates the modern innovations in education.  The time is now to take mLearning to the next level with Snackson.